Specialist in stone sculpture , colored marbles , glyptics , restoration and Geoarchaeology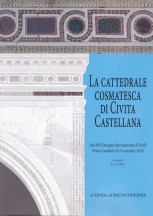 The lecture by Prof. Dario Del Bufalo looks at the beginnings of the taste for coloured marbles in the Roman Empire: their use, origins, quarries and colours, and in particular the symbolic, political and religious values of some of the key colours in the iconographical transition from Pagan to Christian Rome. Other aspects covered are the re-use of coloured...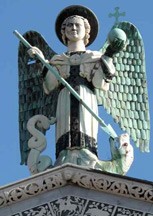 The Church of San Michele in Lucca is extremely ancient and is founded on the ruins of the forum of Roman Luca. The first documents show that the church was active by the 8th century, but the current, fanciful form dates back to the 12th century. Its style is a marvellous mix of Romanesque – Gothic – Renaissance….but...