Specialist in stone sculpture , colored marbles , glyptics , restoration and Geoarchaeology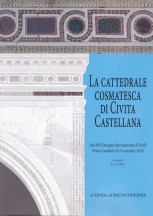 The lecture by Prof. Dario Del Bufalo looks at the beginnings of the taste for coloured marbles in the Roman Empire: their use, origins, quarries and colours, and in particular the symbolic, political and religious values of some of the key colours in the iconographical transition from Pagan to Christian Rome. Other aspects covered are the re-use of coloured...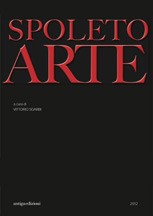 The series of lectures presented at Spoleto on remarkable characters closes with one on Franco Vitelli, a man of uncertain age, although he was known to be active between 1282 and 1299. He is the last member of the Cosmati family who has created marvellous inlaid geometric stone 'carpets' with classical taste and oriental patterns that defy time. Not...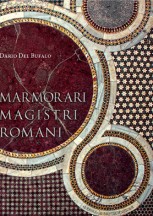 ...the Roman Magistri developed a language that was appropriate to the new liturgical values of the Christian religion. Like this, the divine word remained camouflaged in the fractal geometry of Arabic mathematics...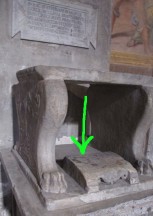 During an inspection in the Basilica of Santo Stefano Rotondo, we photographed a (seemingly unpublished) inscription that was engraved on the footrest of the throne of Gregory the Great that reads: Magister Iohannis. This marble chair is certainly a reuse from antiquity and appears to be from the 2nd century. The uncertain nature of the letters of the signature...